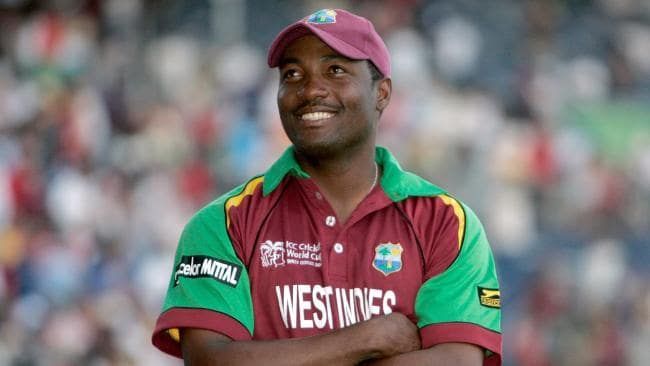 His cover drive through the off side made fans crave for more, his high backlift deluded bowlers into believing that they could slip one through his defense, only for him to whip them past midwicket or square leg for four.
He was the lone bright spark in the otherwise ordinary West Indian line up, and his genius made you gape at him. Brian Charles Lara was a phenomenon - a batsman who made even people from distant lands fall in love with his flamboyance.
In the 131 Test matches that he played for the West Indies over 2 decades, the "Prince Of Trinidad" scored a colossal 11953 runs including 34 centuries, 9 double centuries, 2 triple centuries and a quadruple century! When Lara was in his element, the bowlers used to wilt under pressure as he dismantled attacks with sheer disdain.
Lara can easily stake claim to being the greatest batsman of his era along with the iconic Sachin Tendulkar. While fans and experts have engaged in endless debates, going back and forth as to who was the better of the two masters, what is difficult to overlook are the similarities. Both Tendulkar and Lara were the backbones of their respective batting lineups, both these men made the other mortals fade away into oblivion while revealing their genius and both these men were adored and venerated by fans from across the world.
One thing about Lara was, once he got his eye in, he was just unflappable. That 19 of his 34 hundreds were scores in excess of 150 and that he has also scored a staggering nine double hundreds just goes on to show that once Lara went through the initial uncertain phase, he was just unstoppable. He could cash in on his starts and make humongous scores as his appetite for runs was voracious.
Lara's battles with the best bowlers of his era will be etched in the hearts of each and every cricket lover. The way he used to waltz down the track and hoist the great Shane Warne over his head, the ruthlessness with which he used to cut and pull the likes of McGrath and Donald made Lara one of the most feared batsmen of his era.
Even the great Warne beautifully remarked, "Sachin Tendulkar in my time is the best player without a doubt, daylight second, Brian Lara third."
Lara bowed out of international cricket in the year 2007 after the World Cup in front of his adoring home fans. "Have I entertained you?" he asked. The crowd roared back his approval.
Thank You, Brian! You were flamboyance at its very best!