GUYANA's most successful first-class head coach, Esaun Crandon, is a top prospect to be named assistant coach of the regional cricket team sometime this month.
Crandon, the Guyana Jaguars four-time Cricket West Indies Regional 4-Day winning coach, who was given the responsibility of coaching the West Indies 'B' team at the recently held Canada Cricket Summerfest tournament, is set to be appointed before England tour the Caribbean later this month for a full tour.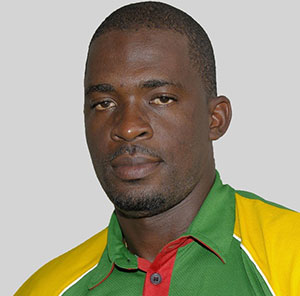 England will play the West Indies in three Tests, five ODIs and three T20Is, in five of the region's top tourist destinations with the tour starting in Barbados and ending in St. Kitts.
While no official announcement has been made by Cricket West Indies, Chronicle Sport was reliably informed that the appointment of Crandon, the 37-year-old, was long in the pipeline.
Meanwhile, Chronicle Sport was also informed that the second most prolific Test cricketer in Windies history, Shivnarine Chanderpaul, is expected to feature prominently as Crandon successor.
Chanderpaul, 43, is respected for having a shrewd cricketing mind and isn't the type to ignite controversies.
He's known to manage players exceedingly well, in other words, someone the board can do 'business' with.
During a Test career that spanned two decades (1994-2015), Chanderpaul played a record 164 Tests for the Windies, scoring 11,867 runs at an average of 51.37. During that time he scored 30 Test centuries and 66 fifties and was a stabilising force in the Windies middle order.
He was also prolific in ODIs, amassing 8,778 runs at an average of 41.60 in 268 matches during which he scored 11 centuries and 59 half-centuries.
Chanderpaul announced his retirement from international cricket in January 2016.