– Helping upcoming artists to better their talents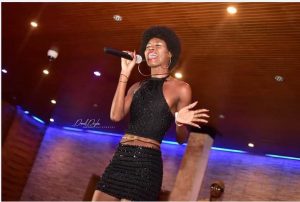 FRANALE's Hip Hop and Poetry Night will be on later this month, promoting the hottest poets, singers and rappers in Guyana and giving all the new and upcoming artists a stage to perform their best.
Franale Holder, who is planning and executing the event, would not just put someone on the stage, but she makes it a point to train them so that they can achieve the very best outcome with their performances.
"Frankly, in the other events similar to mine, there is no vocal training, no on-stage presence, no training of the business aspect of music; there is none of that to help them out, nowhere are they given opportunities to record a song for free, have it mixed and mastered for free. There is none of that. I also give them vocal lessons," Franale told the Buzz.
She keeps rigorous rehearsal sessions with the performers and helps them to structure their songs and poems. "I would enlist the more seasoned artistes and poets who would come in to help others who are now coming up…to give the poem the right feel and put the right words in the right places."
So when someone turns up to be a part of her events, they will more than likely walk away with more than just some publicity. "I do vocal training, discuss the business aspects of the music industry beyond Guyana, and teach proper stage performances which are based on the piece, from attire to mood and tone."
Franale has been executing the National Hip Hop and Poetry Slam over the past three years, which is usually sponsored by the Ministry of Education. While this event is held annually, the poetry nights have been held monthly over the past eight years.
The monthly events are held out of Franale's own pockets because she said she sees the importance of promoting the talents. "I know how talented I am and how talented these artists are. We simply need to be heard and seen and prove that we deserve sponsorship and marketing because we can compete with the best of them."
An artist herself, who raps, sings, and writes music, Franale realised that there was no platform for the genre she was interested in. "I then proceeded to approach a few locations to collaborate with me and host the show and South View Tavern was the first location; then I was at 704 Sky Lounge for about five years, and now back to South View Tavern."
The 'poetry nights' also engage the audience by playing fun games and giving out prizes.
Spoken word artist, model, and poet Daniela Araujo will be participating this time around and has expressed her gratitude in being a part of the event. "I personally feel more young creatives should use this at their advantage…because for our last two rehearsals, I've been accepting critiques and they have been helping," she expressed.
Speaking about what she particularly likes about the event, Daniela said: "I appreciate the fact that there's this safe space for rappers, singers and poets to express themselves in public, show off their talent whilst bettering their craft. I mean, where else in Guyana you have creatives like this coming together to do a show with young upcoming creatives? Some of these persons I didn't even know existed, but they're so talented. This event is a great opportunity to showcase of local talent."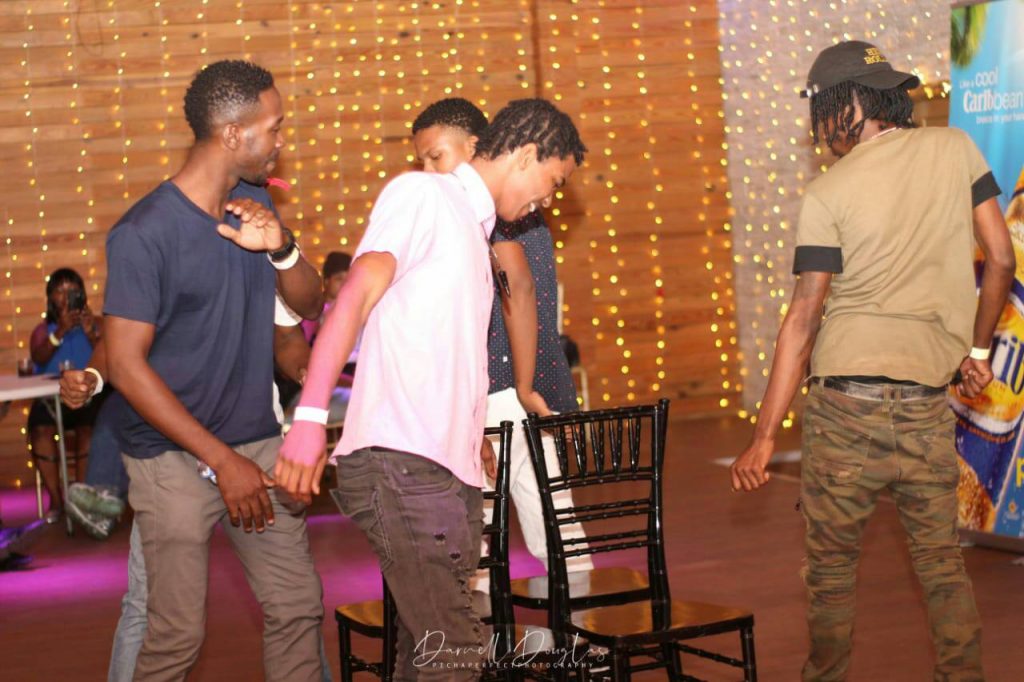 Some of the artists who usually perform at the event are Ckush, Disi, Travaun Selman, Darius the Steel Pan Guru, Jmez, Thoni, Ruqayah Boyer, Nite Wolf, Chauntel, Wadiya, Renata Burnet, Julian Amerally, Abel stokes, Randolph Critchlow, Mark Luke-Edwards, Mike Chicago, William Wizdum, Josh Millington, Japheth the Poet, Kas, Omiah Hall, Kenny Hercules, Clinton Duncan and many others.