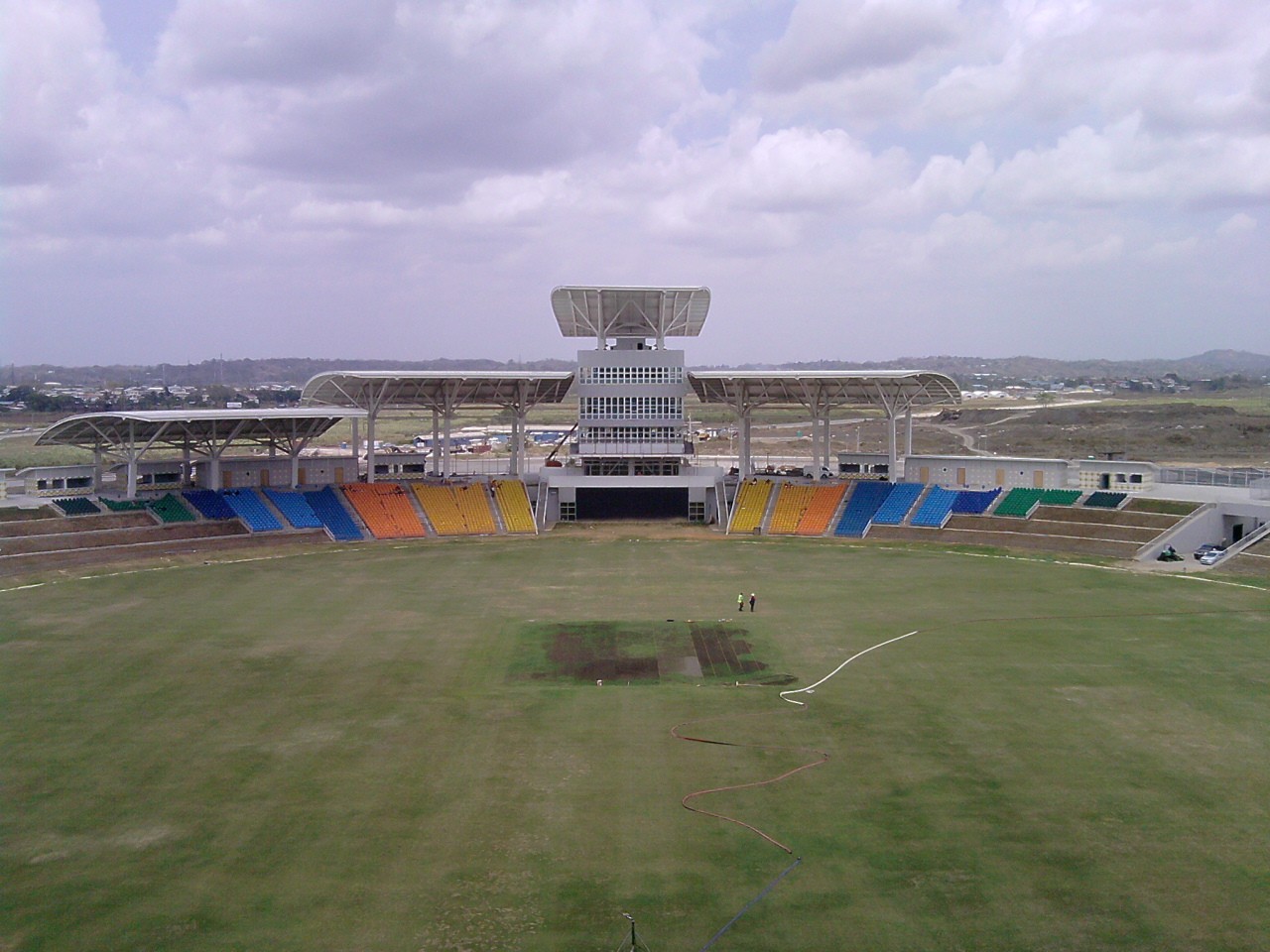 Dear Editor,
This article is intended to prompt us to view West Indian players development from another angle.
Too much talk and too little action
on
the ground is not the answer.. We need to look at the starting point. That starting line should be from the earliest stages of the game. It is to look again at the school levels.
We need to have talent scouts with the ability to spot players with the potential to grow to international standards as they develop.
The vision is this: it is practically based upon foresight, in that some players develop faster than others in the earlier stages of their career.
Others take a longer time. In the hunt for success the latter are left behind.
A careful review in the selection of our players should be a prime consideration and taking into account the potential of each player.
The first stage of this should involve a cadre of talent scouts across the region. They should be able to identify top quality players for the future that have trade mark skills in batting or bowling.
Some examples are well known in West Indies cricket; the likes of Conrad Hunte's hook shot played off the front foot, hitting bouncers. He also had marvelous way of playing
on
drives that were fascinating to watch. Rohan Kanhai's sweep shot that he played falling
on
his bottom, the almost perfect square drives of Desmond Haynes, the vicious square cuts of Viv Richards and the late, late cuts of Frank Worrell. Think too of the six-hit King, Chris Gayle.
Speaking with Sir Frank Worrell in St. Lucia before his death, he .advised that no player should attempt to play a bouncer the way Hunts did it.
The footwork and stroke play of Brian Lara was also a gem to watch. As a consequence one could go
on
and
on
in this way, but this will not help the West Indies (Men) Cricket Team.
The unique styles of West Indian players cannot be copied and this was pointed out to me by former England Captain, Colin Cowdtey in the 70's. He said that West Indian batsmen especially should not be overcoached. " They all have a natural flair in stroke play and should be allowed to hon their skills to perfection" He also said that coaching in that area should only be carried out in age groups, 13-18.
This platform of rebuilding Windies Cricket has its roots in the cricket tours by teams from Barbados, Guyana and Trinidad & Tobago. I recall two, Merchants Club (T&T) and Bimshire from Barbados. Saw Garfield Sobers then, take a fan tactic catch at short backward square that drew a gasp and applause from the spectators. Donald Weekes scored a century in Bimshire side and Michael Hippolyte also scored a ton in.the
same match. Today Donald Weekes would have earned a place in any West Indies team, but in that time with players such as Hinted, Sobers, Nurse and Basil Butcher etc also one Joe Solomon he could not be fitted in.
Even a West Indies B Team could have given stiff competition to the other traditional test teams.
As we build a better team our younger players should engage in 40 overs a side matches instead of the 50 overs. Reason, there is a psychological aspect to this is deemed tactical from an analytical pont of view.
Testimony to all this, is, we have a have a cricket gold mine in the region that must be sourced by talent scouts. The talent and skills are there but they must be harnessed properly.
Cricket West Indies however has been focusing too much
on
getting back to the top top quickly.
Building a world class.team again is not going to be that easy, but language of pinpoint batting and accurate bowling must be worked
on
from the starting point of regional cricket.
We need diggers and explorers to lift ourselves from the bottom of the ICC ranking which is also hurting top ranked teams such as Australia, England and India and West Indian fans
For me I will vote for a West Indian Head Coach and concur with Sir Vivian Richards for Desmond Haynes. Why are we still employing foreign coaches? I predict that if we continue to do so we will be beaten by Afghanistan again next time around.