MARCH 6 marks 25 years since the passing of former President and Founder-Leader of the People's Progressive Party, Dr Cheddi Jagan. He died at the Walter Reed Medical Centre in Washington DC on the morning of March 6, 1997, three weeks after he suffered a heart attack. It was one of the darkest moments in the life of the Guyanese nation as tens of thousands of Guyanese from all walks of life paid homage to the passing of someone who is widely regarded as the 'Father of the Nation'; someone who dedicated his entire life to the cause of the Guyanese people, especially the poor and the marginalised.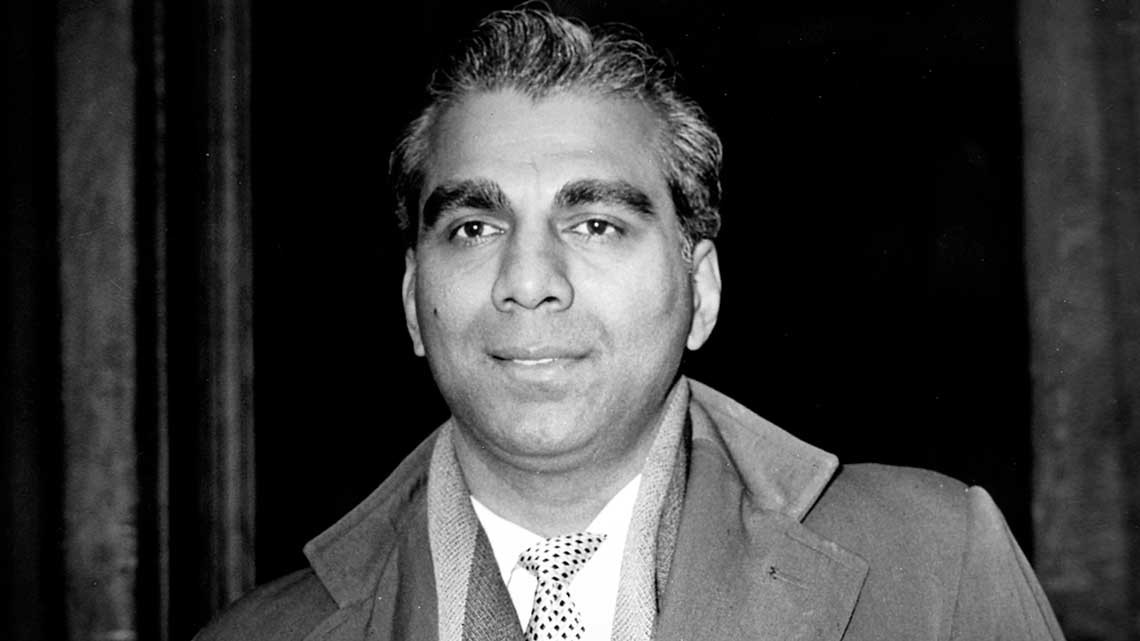 The true test of character and respect is seen at the time of death of an individual. Never before in the history of Guyana was there such a mass outpouring of sympathy, not only from among the Guyanese people, but also from the international community. Even some of those who might not have seen eye to eye with him on his political ideology and his world view could not help but shower praise on him for his passion and dedication towards a more humane society and a socially just society. At Babu John, Port Mourant,where his physical remains were cremated, there was what one reporter described as a 'tsunami of humanity' never seen before in the country.
Cheddi Jagan was a dominant political figure not only in Guyana, but in the CARICOM Region as well. Former CARICOM Secretary-General Dr Edwin Carrington, in paying tribute on his passing, described Dr Jagan as "a visionary whose work and struggle for the Region's social and economic development will live on. There was no problem too large for him to tackle, and no issue too small for him to pay attention to….We have lost one of our most determined fighters for Caribbean development — a man who was not afraid to come to grips with the peculiar problems of the Region and approaches which respond to these peculiarities. We may well find that in death he would achieve what he may not have achieved in life — that is, in reflection, the proposals which he have [sic] put forward in a number of community [sic] and regional life [sic] may well be those which guide us in the immediate future."
Similar sentiments were expressed by former Jamaican President P J Patterson, who described Dr Jagan as a " towering figure in Caribbean politics whose remarkable career began in the fight against colonial oppression and ended in his efforts as Head of State and government to achieve the full development of his people and the abundant resources of his sovereign country."
It is not possible to do justice in this editorial to the enormous and multi-faceted contributions made by Dr Jagan in his long and illustrious political career, but Dr Jagan during the course of his life had to endure several challenges, including being jailed for six months by the British colonial administration and being kept in the political wilderness for 28 years by the PNC regime which rigged its way to power after being catapulted to power in 1964 with the help of western vested interests, in collaboration with local reactionary groups. However, he stood his ground and never abandoned his principles and values, which eventually culminated in his election to the office as the first democratically elected Executive President in Guyana on October 5, 1992.
It is no secret that the United States turned a blind eye to electoral fraud in Guyana, due mainly to ideological and geo-political considerations, but that did not in any way prevent then United States President Bill Clinton from expressing his 'deep regret on learning of his passing and describing him as a "champion of the poor, who devoted himself to alleviating poverty in his country and throughout the Caribbean."
Dr Jagan touched the lives of a countless number of Guyanese in deeply profound ways, but even more significantly, he had nurtured and influenced the thinking of those in the membership and leadership of the PPP which has continued to carry on his legacy of a peaceful, progressive and prosperous Guyana. His advocacy for a New Global Human Order has been adopted by the United Nations General Assembly, an indication of the high esteem in which he is being held by the international community.
President Dr Mohamed Irfaan Ali in his speech on the Annual Cheddi Jagan Commemorative Lecture, hailed Dr Jagan as the country's 'greatest citizen' and said that his contributions to the fight for democracy will forever be enshrined in the annals of Guyana's history. "Dr Jagan's ideas and ideals are engraved in the psyche of our party and its leaders. They have become part of the PPP's DNA. His examples and contributions continue to inspire us, especially in the face of the attempts which were made to derail our elections and to destroy our democracy."
As observed by President Ali, Dr. Jagan remains Guyana's foremost democrat, who possessed unfaltering faith in democracy. Democracy for him went beyond the country's political system; it encompassed the very substance of the society which was being fashioned. It was not only about elections and respecting human rights, but it was also about realising the full capabilities of our people.'
As we move further away from Dr Jagan's passing, the more relevant are his ideas to contemporary times.